2017 Craigville Theological Colloquy
Keynote Speaker: Professor Lee C. Barrett, Ph.D.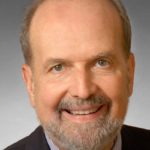 Professor Lee Barrett, Ph.D., is The Mary B. & Henry P. Stager Chair in Theology & Professor of Systematic Theology at Lancaster Theological Seminary.
Lee's interests include the relationship between the doctrinal traditions of the Christian churches and contemporary culture. He is the author of essays concerning the present-day implications of the theology of the Reformed tradition, as well as the thoughts of Søren Kierkegaard. Lee is particularly interested in the theological significance of literature and the visual arts.
We welcome Lee back to Craigville; he has spoken on various topics here before. For 2017, his presentations will offer reflections on and stimulate conversations about what grace can mean, and how it can be relevant in a secularized culture that emphasizes shame over guilt, and prioritizes self-help and individual achievement.
More info: www.lancasterseminary.edu/faculty/faculty2/lee-c-barrett
Bible Reflector: The Rev. Dr. Monica Dawkins-Smith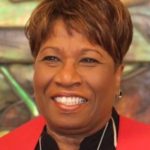 The Rev. Dr. Monica Dawkins-Smith is the Conference Minister, Penn Central Conference, United Church of Christ. Based in Harrisburg, PA, this conference includes 189 congregations with about 37,000 members located in 20 counties in Central Pennsylvania from New York to Maryland. The Conference Minister serves as chief administrative officer, pastor and spiritual leader for the Conference's community of congregations, and is the primary representative to the larger Church.
Monica serves on the Board of Trustees for Lancaster Theological Seminary in Lancaster, PA, and is a member of the Mercersburg Society. Prior to her election as conference minister in August 2016, she served as pastor of Faith United Church of Christ in State College, PA. She has lived and served in the Penn Central Conference for over 12 years.
Monica holds a Doctor of Ministry degree (2016) and a Master of Divinity degree (2007) from Lancaster Theological Seminary. Her doctoral dissertation focused on Revitalizing Churches through Christian Practices: Discernment and Social Justice.
As the Bible reflector, her reflections (on Tuesday, Wednesday, and Thursday) will focus on themes of resistance and resilience. She sees these themes in Martin Luther's love of Psalm 46, which was the basis for Luther's hymn A Mighty Fortress is Our God.
More info: www.pccucc.org
Presenter: Mr. Andrew Lang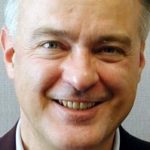 Andy Lang is executive director of the UCC's Open and Affirming Coalition, a network of 1,500 congregations and other settings with 375,000 members, making it the largest and fastest-growing LGBTQ affirming church movement in the world. He was a daily newspaper reporter and a Congressional press secretary in Washington, D.C., before moving to Cleveland to join the UCC's national communications staff in 1993. Andy built the UCC's first churchwide website at www.ucc.org in 1994 and led the church's national web and social media ministry until 2004. He has led the Open and Affirming Coalition since 2010.
Andy will give a presentation titled Covenant and Commitment: Reformed Covenant Theology in the Modern LGBTQ Affirming Church Movement. The following is an abstract. More than 1,500 congregations and other settings in the United Church of Christ have adopted "Open and Affirming" covenants welcoming LGBTQ people into the church's community. The word "covenant" is at the center of this movement. This paper examines the relevance of Reformed covenant theology to today's LGBTQ affirming church movements with a particular focus on church covenants in 17th-century New England. While the word "covenant" is familiar in UCC polity, the roots of covenant in the early Reformed tradition are frequently overlooked. This paper argues that LGBTQ affirming movements give churches an opportunity to reclaim the power of covenant as an act of congregational renewal based on faithful listening to the Word of God.
More info : www.ucc.org/lgbt_ona
Ecumenical Reflector: The Rev. Jonathan Linman, Ph.D.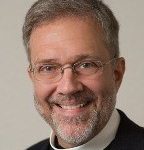 The Rev. Jonathan Linman, Ph.D., is Assistant to the Bishop for Faith and Leadership Formation, Metropolitan NY Synod, Evangelical Lutheran Church in America.
As a theological educator and spiritual guide, Jonathan's position allows him to uniquely utilize the the qualities of the seminary classroom in ministry. He also works administratively with various synod ministries.
Rev. Linman has served as a parish pastor, seminary professor and academic program administrator. He is a well-received worship leader, preacher, teacher, facilitator for quiet days and retreats, and brings to the work significant background in synodical and churchwide initiatives.
More info: www.mnys.org/vocation__formation/pastor_jonathan_linman
Presenter: The Rev. Dr. Harry Serio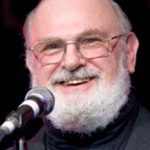 Monday night, we will have a presentation by the Rev. Dr. Harry Serio, with a followup discussion.  Presentation title: "The Influence of Mysticism in the Development of Martin Luther's Theology". Harry notes that "the Protestant Reformation was not only a product of the intellect, but of the entire experience of the divine presence in Luther's life".
The Rev. Dr. Harry L. Serio is a United Church of Christ pastor, past-president of the Academy for Spiritual and Consciousness Studies, Inc., the author of The Dwelling Place of Wonder, and several articles relating to mysticism, including "The Afterlife in the Hebrew-Greek Scriptures", "The Celtic Mystical Tradition in a Postmodern Age", "Liminality at the Time of Death: Transitions of the Soul as a Rite of Passage".
His doctoral dissertation was on Mysticism and Ministry and the psychology of consciousness. He has also studied and worked as a biblical archaeologist.
More info:  www.harryserio.com