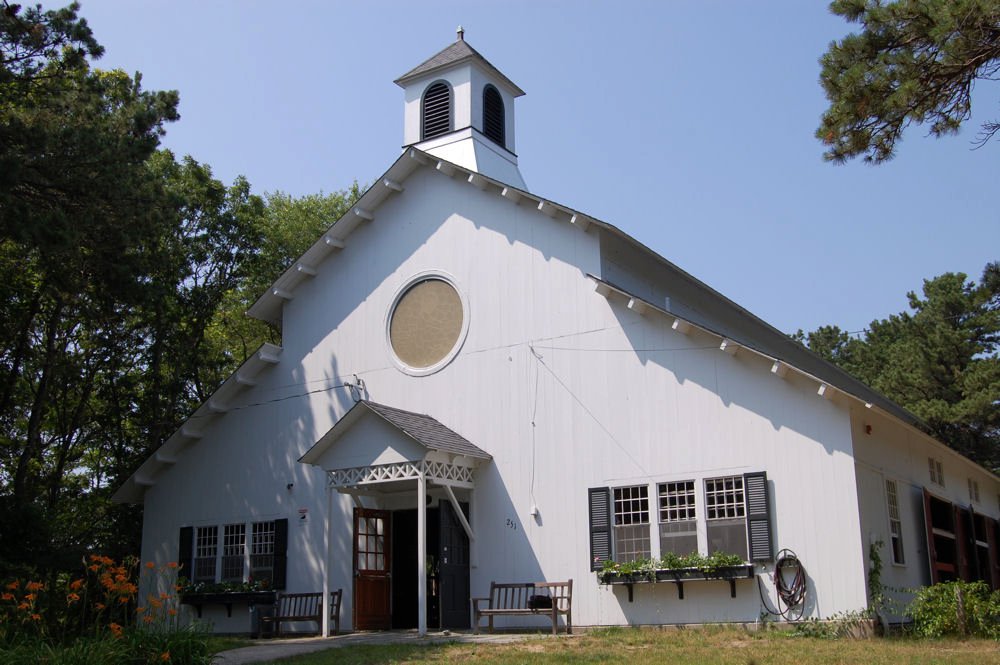 For over 25 years, the Craigville Theological Colloquy has met at the Craigville Retreat Center in Centerville, MASS on Cape Cod. This is a beautiful area to visit and to spend a week! See other pages for more details about the Colloquy and the area.
After two years of virtual Colloquy's, the 2022 Colloquy is preparing for in-person gathering the week of July 11-15. The title/theme for 2022 is
Sacred Space and Sacred Times: Into the Future.
Registration for Colloquy 2022 is closed.
Due to Covid-19 observation, we're only using private bathroom/showers. All available rooms are not assigned.
If you can commute to the 2022 Colloquy, i.e., live on the Cape, please contact Jane Ellingwood to discuss attending.
The keynote speaker is the Rev. Dr. Donna Schaper. Read about Donna and her ministries at http://www.donnaschaper.com/. Other speakers are Mr. Darius Coombs, the Rev. Andy Lang, the Rev. Dr. Harry Serio.
View (save and/or print) the 2022 Colloquy Flyer here.
While wearing masks will not be required, we fully encourage prudent and safe practices when gathering. Wearing a mask will be acceptable. Attendees must provide proof of having received the two Covid vaccines plus a booster shot. Cleanliness will be a watchword in all are activities.
Attendee rooms will either have a full private bath or be assigned to a bath nearby (shower, sink, toilet) which is labeled off limits to general use.