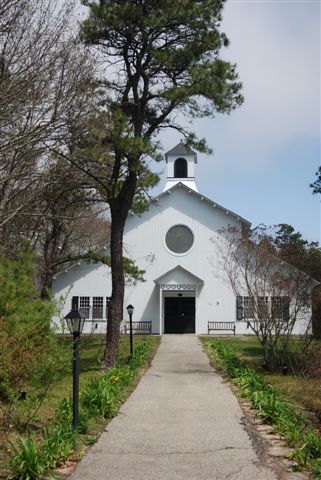 For nearly 40 years, the Craigville Theological Colloquy has met at the Craigville Retreat Center in Centerville, MASS on Cape Cod. This is a beautiful area to visit and to spend a week! See other pages for more details about the Colloquy and the area.
---
The next Craigville Theological Colloquy will be held
July 10-14, 2023
The 2023 title/theme is:
Seeking God: Weaving the Arts & Spiritual Practices into our Faith Communities
In 2023, our time together will vary from past colloquies. The emphasis of our time will focus on the experiential rather than a didactic or lecture format. To foster the experiential, SoulShops (a nuance on workshops) will offer times to delve into the practice of faith – individual and corporate. The SoulShops will offer guides to anyone seeking after God, as they weave the arts and spiritual practices into our faith communities. See the link above for more information on the SoulShops.
---
The keynote speaker for 2023 will be Linda Witte Henke. Linda has decades of experience on the creating and teaching of digital and mixed-media art expressive of spiritual themes, sacred texts, and theological reflections. To learn about Linda, visit her website:
---
Also joining us at Colloquy this year will be the Rev. Cindy Maybeck. After decades of pastoral ministry in American Baptist and UCC congregations, Cindy created a new ministry that integrated scripture and story telling. She will be our Biblical Reflector, offering examples of her ministry. She will also lead one of our SoulShops. To learn about Cindy, visit her website:
---
Elsewhere in our website you will find links for Registration, details about the Craigville Retreat Center, more about the Colloquy and much more. Thanks for visiting. Tell others about us.